Medications for Opioid Use Disorder (MOUD) Training Program
ACPE Number: 0204-0000-23-599-H08-P
Release Date: September 6, 2023
Expiration Dates: September 6, 2026
Activity Type: Application-based
CE Credit Hour(s): 10.5 contact hours
Activity Fee: $225.00/$325.00 member/non-member
Overview
The Medications for Opioid Use Disorder (MOUD) Training Program is self-guided, with online learning activities that have been created for pharmacists, physicians, and other advanced healthcare professionals who work or plan to work with medications for opioid use disorder.
The United States is confronting a crisis of deaths as a result of aberrant drug taking behaviors. There is a nationwide need for education on medications for opioid use disorder to increase the number of practitioners eligible to manage and/or prescribe these medications and incorporate the screening and appropriate management into routine healthcare. The healthcare team members all have essential roles within screening, diagnosing, and treating patients as well as modeling positive attitudes to reduce stigmas attached to opioid use disorder.
This training program was designed to meet the Substance Abuse and Mental Health Services Administration (SAMHSA) training requirements for the Medication Access and Training Expansion (MACE) Act of 2023.
Program Requirement
Once a learner has completed the educational curriculum, they will have the opportunity to complete an online comprehensive exam. Once the learner completes the exam (minimum 80% passing rate; unlimited attempts permitted), they will be awarded the Medications for Opioid Use Disorder (MOUD) Training Program statement of completion.

The American Society of Health-System Pharmacists is accredited by the Accreditation Council for Pharmacy Education as a provider of continuing pharmacy education with Commendation.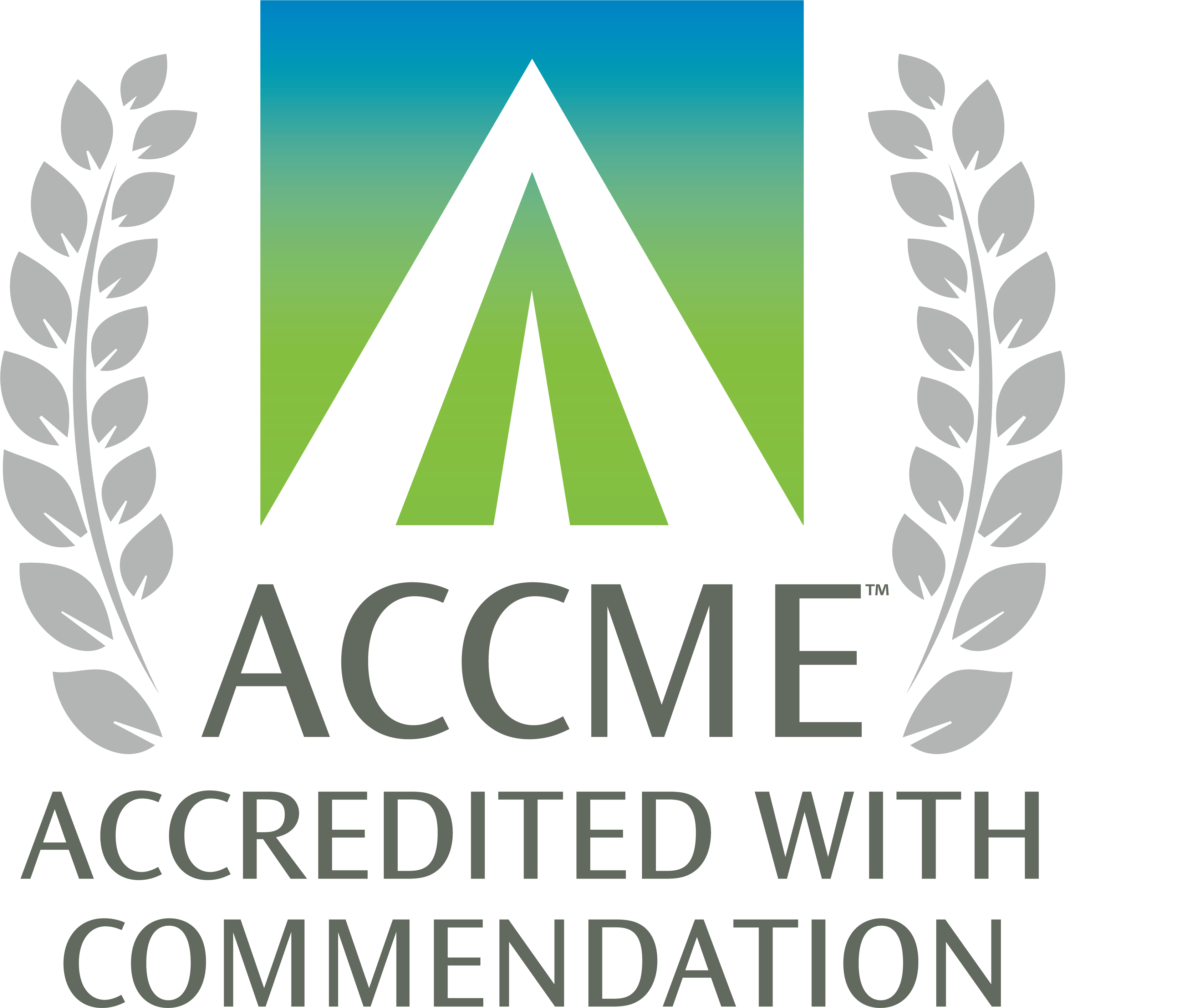 The American Society of Health-System Pharmacists is accredited by the Accreditation Council for Continuing Medical Education to provide continuing medical education for physicians.
This self-paced, online training program is designed for pharmacists, physicians, and other advanced healthcare professionals responsible for or interested in managing patient care associated with medications for opioid use disorder (MOUD).
Medications for Opioid Use Disorder Training Program
ACPE: 0204-0000-23-599-H08-P
CE: 10.5 contact hours
The American Society of Health-System Pharmacists designates this enduring material for a maximum of 10.5 AMA PRA Category 1 CreditsTM. Physicians should claim only the credit commensurate with the extent of their participation in the activity.
Module 1: Opioid Use Disorder Foundations
Learning Objectives:
Describe the current state of the opioid crisis.

Analyze factors and influencers of the opioid crisis.

Develop strategies to manage risk for substance use disorders in primary care.

Use risk mitigation strategies in detection of issues related to substance use disorders in primary care.

Define the components of Screening, Brief Intervention, Referral to Treatment (SBIRT) tools.

Apply the principles of SBIRT to interprofessional patient care.

Apply methods to screen and engage patients with opioid use disorder in harm reduction and addiction treatment services.
Module 2: Safe Opioid Prescribing
Learning Objectives:
Identify the signs and symptoms of opioid use disorder (OUD) through proper OUD screening techniques for patients.

Describe the history of opioid medication use.

Select appropriate dosing for a patient with opioid tolerance.

Identify methods to treat opioid use disorder while concurrently treating pain.

E

xplain opioid overdose management strategies and methods for naloxone rescue advocacy.

Distinguish between abuse, addiction, dependence, and tolerance.

Propose a strategy to maximize opioid safety specific to a patient with an indication for opioid analgesics.
R

ecognize potential aberrant drug taking behaviors of a real or simulated patient based on prescription drug monitoring review, drug screen, interpretation, and validated risk tools.

Identify the three FDA approved naloxone delivery methods for opioid overdose reversal.

Design a treatment plan for patients with OUD in a primary care setting.

Evaluate appropriate times for referrals to other care settings for patients with OUD screened and/or being treated in a primary care setting for interprofessional team management.
Module 3: Complex Patient Care
Learning Objectives:
Recommend best practice opioid-associated care coordination and communication across interprofessional team service lines and treatment providers.

Differentiate patients appropriate for referral to pain management specialty care.

Assess when difficult conversations may arise during patient care navigation for pain or substance misuse.

Develop strategies to engage in difficult conversations with patients about opioid use and substance misuse to optimize treatment outcomes.

A

nalyze the factors involved in deciding between buprenorphine, methadone, and naltrexone for treatment of opioid use disorder (OUD).

Differentiate patient care for initiating, maintaining, and troubleshooting buprenorphine for treatment of OUD.

Explain harm reduction implementation strategies for patients seeking OUD treatment.

Recommend an action plan for management of opioid overdose in a patient.

Explain five reasons why a clinician would need to switch a patient from one opioid regimen to another.

Define potency, equipotency, and bioavailability.

List the five-step process in opioid conversion calculations.

Calculate a conversion to a new opioid regimen, taking into consideration patient-specific variables including level of pain control.

Describe the pharmacodynamic and pharmacokinetic properties of methadone.

List five drugs that inhibit and five drugs that induce the metabolism of methadone.

List characteristics of appropriate and inappropriate candidates for methadone therapy.

Recommend a starting dose of methadone for specific patients.

Describe cardiac safety monitoring recommendations for methadone patients.
Module 4: Opioid Stewardship for Risk Reduction
Learning Objectives:
Analyze resources currently available to patients within the community for harm reduction.

Apply educational strategies that inform patients and family members on the risks and side effects of opioids and reducing the potential for overdose.

Recommend population health management programs for patients with high-risk opioid therapy.

Describe the pharmacist practitioner role in safe pain care and opioid stewardship across interprofessional teams in acute and chronic care settings, including transitions of care.

Use evidence-based screening tools and population health strategies for identifying patients at risk for long-term opioid use, opioid use disorder (OUD), and potential overdose.

Design a clinical care process that incorporates OUD screening, brief intervention, and referral for treatment (SBIRT), as appropriate.
Vinh Dao, PharmD, BCPS
Telepain Program Manager
Department of Veterans Affairs
Minneapolis, Minnesota
Mighty Fine, MPH, CHES
Director, Center for Public Health Practice and Professional Development
American Public Health Association
Washington, D.C.
Ann R. Garment, MD, FACP
Medical Director, Primary Care Addiction Medicine Clinic
Health + Hospitals/Bellevue
Section Chief, General Internal Medicine for Bellevue Hospital
New York University School of Medicine
New York, New York
Amanda Hays, PharmD, MHA, BCPS, CPHQ, DPLA
Director, Medication Safety and Effectiveness
BJC HealthCare
St. Louis, Missouri
Christopher M. Herndon, PharmD, FASHP
Professor
Southern Illinois University Edwardsville
Edwardsville, Illinois
Dara L. Johnson, PharmD, BCPP, BCACP
Clinical Pharmacy Supervisor
Providence Medical Group
Affiliate Faculty
OHSU School of Pharmacy
Portland, Oregon
Mary Lynn McPherson, PharmD, PhD, MA, MDE, BCPS, FAAHPM
Professor
Executive Director, Graduate Studies in Palliative Care
University of Maryland School of Pharmacy
Baltimore, Maryland
Troy A. Moore, PharmD, MSPharm, BCPP
Clinical Pharmacist Practitioner- Mental Health
VA Eastern Colorado Health Care System
Director, ASHP accredited PGY1 Pharmacy Residency Program
Aurora, Colorado
Amy Werremeyer, PharmD, BCPP
Professor & Chair, Department of Pharmacy Practice
North Dakota State University
Fargo, North Dakota
In accordance with our accreditor's Standards of Integrity and Independence in Accredited Continuing Education, ASHP requires that all individuals in control of content disclose all financial relationships with ineligible companies. An individual has a relevant financial relationship if they have had a financial relationship with ineligible company in any dollar amount in the past 24 months and the educational content that the individual controls is related to the business lines or products of the ineligible company.
An ineligible company is any entity producing, marketing, re-selling, or distributing health care goods or services consumed by, or used on, patients. The presence or absence of relevant financial relationships will be disclosed to the activity audience.
Amy Werremeyer, PharmD, BCPP
–

MBB Healthcare, OUD Prevention and Intervention Research Co-Primary Investigator
All other persons in control of content do not have any relevant financial relationships with an ineligible company.
As defined by the Standards of Integrity and Independence definition of ineligible company. All relevant financial relationships have been mitigated prior to the CPE activity.
This online activity consists of a combined total of 4 learning modules.
Pharmacists are eligible to receive a total of 10.5 hours of continuing education credit by completing all 4 modules within this program.

P

hysicians are eligible to be awarded up to 10.5 AMA PRA Category 1 CreditsTM by completing all 4 modules within this program.
Participants must participate in the entire activity, complete the evaluation and all required components to claim credit online at ASHP Learning Center. Follow the prompts to claim credit and view your statement of credit within 60 days after completing the activity.
Important Note – ACPE 60 Day Deadline:
Per ACPE requirements, CPE credit must be claimed within 60 days of being earned. To verify that you have completed the required steps and to ensure your credits have been reported to CPE Monitor, check your NABP profile account to validate that your credits were transferred successfully before the ACPE 60-day deadline. After the 60-day deadline, ASHP will no longer be able to award credit for this activity.